OEM Fleet Brand Tracker – how is your brand performing?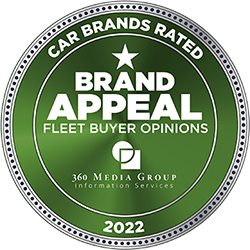 The second edition of the OEM Fleet Brand Tracker from 360 Media Group reveals OEM brands that are improving their positions among fleet buyers.
During Q1 2023, 360 Media Group interviewed 400 UK fleet decision-makers to measure their perceptions of 26 car manufacturers and 15 van OEMs, providing a robust benchmark of brand position.
360 Media Group is the authority on the UK fleet market. We supply automotive insights to help you make better strategic decisions. Our expertise in trend forecasting, brand opinion metrics, and proposition development underpins the decisions of high-performing brands.
The OEM Fleet Brand Tracker delivers an independent appraisal of OEMs, revealing their brand health, their intent to invest in electric vehicle brands, and what actions are required to drive future brand consideration.
We are now previewing the results to elevate marketing activities, including engagement, messaging, and targeting. Our insights are robust and adopted by many OEMs to evidence your go-to-market strategies, benchmark your brand coverage of the Fleet1000 and share your EV perceptions and trust score with potential buyers.
New for 2023 is our fleet campaign planning tool to help target priority fleet sectors through relevant media channels.
The full report is now available to purchase; subscriptions include access to all market reports.
To preview your brand's results, please book an appointment at https://bit.ly/Ian360MG